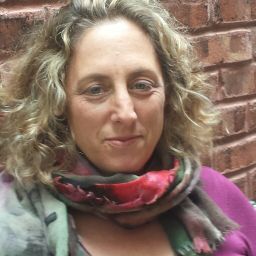 Dr Shelley Ruth Butler
Lecturer & Principal, Curatorial Dreams: Creative Workshops for Museum and Heritage Professionals, Researchers, and Community Groups
McGill University, Institute for the Study of Canada
Shelley Ruth Butler is a cultural anthropologist who researches museums, heritage sites, and cultural politics in Canada and South Africa. Recent publications include essays on township tourism in Slum Tourism: Poverty, Power, Ethics (2012) and on reflexive museology in Museum Theory: An Expanded Field (2014).  Her ethnography, Contested Representations: Revisiting Into the Heart of Africa (1999 & 2011) is widely taught in museology and public history.  She is co-editor (with Erica Lehrer) of Curatorial Dreams: Critics Imagine Exhibition (2016).  She teaches interdisciplinary courses with the McGill Institute for the Study of Canada and conducts Curatorial Dreaming workshops with museum and heritage professionals, researchers, and community groups. 
 
Sessions in which Dr Shelley Ruth Butler participates
Concordia, John Molson School of Business Building (MB) - MB S1.430
Roundtable
Dr. Angela Failler, University of Winnipeg (Participant)
Prof. Erica Lehrer, Concordia University, Canada Research Chair in Museum & Heritage Studies, Concordia University (Participant)
Dr Shelley Ruth Butler, McGill University, Institute for the Study of Canada (Moderator)
Heather Igloliorte, Concordia University (Participant)
Dr. Monica Patterson, Carleton University (Participant)
Jennifer C. Robinson, University of Victoria (Participant)
The Canadian Museum for Human Rights opened to the public in September 2014. Yet this "first museum solely dedicated to the evolution, celebrati...
Sessions in which Dr Shelley Ruth Butler attends