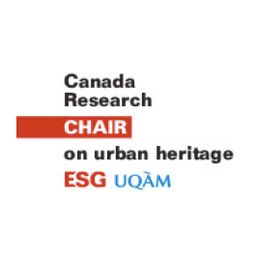 Mrs Tiphaine Barthelemy
Professeure
Université de Picardie
Tiphaine Barthelemy est professeure d'anthropologie et de sociologie à l'Université de Picardie Jules Verne à Amiens et membre du CURAPP-ESS (UMR 7319, UPJV/CNRS). Elle est également membre du comité de rédaction de la revue Ethnologie Française ainsi que de la section d'Anthropologie sociale et d'Ethnologie du CTHS (Comité des travaux historiques et scientifiques). Ses premiers travaux portaient sur la parenté et les modes de transmission de la terre chez les agriculteurs et les grands propriétaires dans l'Ouest de la France (voir : 1988: Les modes de transmission du patrimoine, Etudes Rurales, 109/110/111, p.195-212 ; 2005: Quand intérêts et sentiments se mêlent. Correspondances familiales aux XIXème et XXème siècles, Terrain, 45, p.29-40. ; 2014: Propriétaires en campagne: les dynamiques de l'espace notabiliaire finistérien à la fin du XIXème siècle, in François Sarrazin (ed.): Les élites agricoles et rurales: concurrences et complémentarités des projets, Rennes, PUR, p.101-115. Elle s'intéresse aujourd'hui aux processus de patrimonialisation, à leurs échecs parfois, à la fabrique de l'histoire locale et, plus particulièrement, aux appartenances socio-territoriales des acteurs, à la diversité des savoirs et des compétences qu'ils mettent en œuvre dans des contextes économiques, culturels et politiques différents (voir : 2014: La patrimonialisation ou la vie, une enquête auprès des dockers en 1989, in : Tiphaine Barthelemy, Philippe Combessie, Laurent-Sébastien Fournier et Anne Monjaret (dir.) : Ethnographies plurielles. Déclinaisons selon les disciplines, Paris, ed. du CTHS).
Sessions in which Mrs Tiphaine Barthelemy participates
Paper
Mrs Tiphaine Barthelemy, Université de Picardie (Participant)
The expansion of the heritage field and the growing place of cultural intangible heritage often can explain the emergence of new actors and new ...
Sessions in which Mrs Tiphaine Barthelemy attends