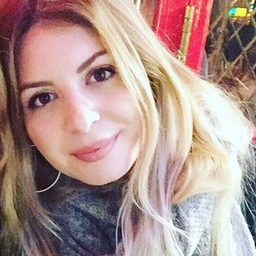 Antigoni Patsalou is a graduate of the University of Liverpool School of Architecture (2013) and is currently a second year Masters of Architecture student of the Leicester School of Architecture. She has practiced architecture in Cyprus and the United Kingdom. Her 2015 Masters dissertation 'How Does A City Evolve In A State Of Bi-communal Infrastructure? Stripping The Architectural, Historical And Social Layers Of Nicosia And Belfast' and her current Masters design thesis project both explore how the notion of play and the playground can be experienced through the eyes of a child in a divided city. 
Sessions in which Antigoni Patsalou participates
Paper
Antigoni Patsalou, De Montfort University (Participant)
Addressing the theme of everyday life of urban heritage in divided cities, this paper addresses the quotidian life of an important thoroughfare ...
Sessions in which Antigoni Patsalou attends