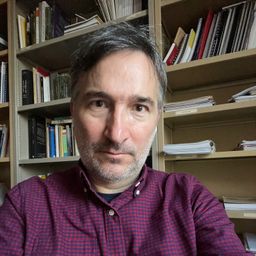 Martin Drouin is a professor in the Department of Urban and Tourism Studies at UQAM. He was initially trained in history before moving to an urban studies program for his doctoral dissertation. He then turned to the history of the present time by focusing on citizen action to safeguard Montreal's heritage in the context of numerous urban conflicts beginning in the 1970s (Le combat du patrimoine, Montréal 1973-2003, PUQ, 2005). His research focuses on the history of built heritage in Quebec. He is particularly interested in the patrimonialization and the meaning invested in heritage conservation. In this perspective, citizen action is a privileged axis of his research. He is not only interested in the preservation and requalification of old buildings but also in the modes of enhancement and mediation, notably through tourism. He is currently vice-president of the Conseil du patrimoine de Montréal, an advisory body of the City of Montreal on heritage matters.
Sessions in which Prof. Martin Drouin participates
UQAM, pavillon J.-A. De Sève (DS) - DS-2585
Regular session
Prof. Martin Drouin, UQAM (Moderator)
There is no doubt that the involvement of civil society is a key element in the history of heritage. Working upstream, in line with or against the ...
Paper
Prof. Martin Drouin, UQAM (Participant)
The Quebec Cultural Heritage Act, adopted by the province's National Assembly, came into force in 2012, replacing the Cultural Property Act (197...
Sessions in which Prof. Martin Drouin attends