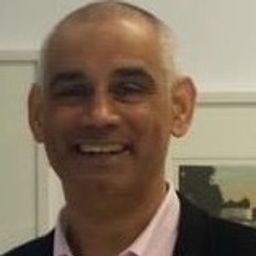 Dr Tom Maguire
Senior Lecturer
Ulster University
Tom Maguire is a Senior Lecturer in Theatre Studies at the School of Creative Arts and Technologies of Ulster University, teaching on programmes in Drama and in Heritage and Museum Studies.

Much of his work has been concerned with the performance of the past in conflict and post-conflict societies; the social functions of theatre; and theatre's place in cultural history and historiography.

His publications include Making Theatre in Northern Ireland: Through and Beyond The Troubles (2006) and Performing Story on the Contemporary Stage (2015), as well as essays on contemporary British and Irish performance.
Sessions in which Dr Tom Maguire participates
Paper
Dr Tom Maguire, Ulster University (Participant)
The crucible of the violent conflict in Northern Ireland in the latter part of the twentieth century is known euphemistically as "The Troubles."...
Sessions in which Dr Tom Maguire attends