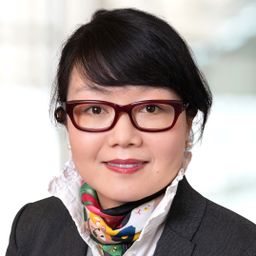 Yifeng Zhang
Preservation Architect
CANY Architecture + Engineer DPC
Yifeng Zhang is a preservation architect at CANY Architecture and Engineering. She holds a Master of Science [M.S.] degree in Historic Preservation from The University of Texas at Austin. She is passionate about historic architecture and industrial heritage. Her works include architectural rehabilitations and restorations at northeastern region in the US. She has been restoring and repairing historic building envelopes in New York City in the past 9 years.
M.S. in Historic Preservation, The University of Texas at Austin
Registered Architect in New York State, United States
LEED Accredited Professional, Building Design + Construction
Professional Papers, Lectures, and Publications
"High Line and Low Line: Promenade Plantée in Paris," Human Settlements, Second Issue, 2017, Author.

"Oasis Above Metropolitan: The Rooftop Farms in New York City," Human Settlements, First Issue, 2017, Author.

"High Line Park: A Rehabilitation Story of Industrial Heritage in New York City," Human Settlements, Second Issue, 2016, Author.

"Preservation Master Plan and Design Guidelines for the Reuse of Fort Monroe, VA," Proceedings of International Conference on Fortified Heritage: Management and Sustainable Development (Fortius), October 2014, Pamplona, Spain, Co-Author.

"BIM Software Offers Superior Historic Resource and Archival," APT DC Chapter 2013 Symposium: Disaster Preparedness, Response and Recovery for Cultural Resources, April 2013, Co-Presenter.
Sessions in which Yifeng Zhang participates
UQAM, pavillon J.-A. De Sève (DS) - DS-1520
Paper
Yifeng Zhang, CANY Architecture + Engineer DPC (Speaker)
• Context The North River Water Resource Recovery Facility (the Facility) is a 28‐acre facility located at 135th Street & 12th A...
Sessions in which Yifeng Zhang attends