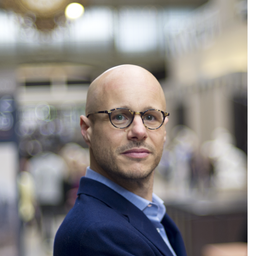 Nathanaël Wadbled
docteur en sciences de l'information et de la communication
Université de Tour
Nathanaël Wadbled est chercheur associé en sciences de l'information et de la communication à l'université de Tours (PRIM). Dans la perspective des critical heritage studies, il s'intéresse aux expériences non-patrimoniales des restes du passé. Après des travaux sur l'expérience de la confrontation à la mort au musée-mémorial d'Auschwitz-Birkenau, ses recherches portent sur celle environnementale des ruines abandonnées. Ces travaux ont systématiquement une dimension de recherche-action qui accompagnent une pratique de guide-conférencier.
Sessions in which Nathanaël Wadbled participates
UQAM, pavillon J.-A. De Sève (DS) - DS-1520
Paper
Nathanaël Wadbled, Université de Tour (Speaker)
Le patrimoine industriel aujourd'hui abandonné est l'occasion d'interroger et de repenser la pratique même du patrimoine. La pratique normale depui...
Sessions in which Nathanaël Wadbled attends
UQAM, pavillon J.-A. De Sève (DS) - DS-1525
Regular session
Alain Gelly, Parks Canada (Moderator)
Matthieu Paradis, Agence Parcs Canada (Moderator)
North America has a large number of historic canals, which have been closed to commercial shipping due in part to the evolution of transportatio...
UQAM, pavillon J.-A. De Sève (DS) - DS Registration table (meeting point)
Tour
This tour offers an excursion on a privatized deck of