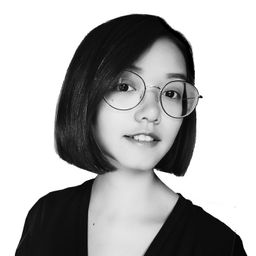 Hushui Deng
post-doctoral researcher
EPFL
Huishu Deng is currently a post-doctoral researcher at EPFL, College of Humanities, and is involved in the SNSF project entitled "Uses of cultural heritage at the Beijing Winter Games of 2022". She received her Ph.D. in Architecture at Tsinghua University (Beijing) in 2021. She was a visiting scholar in the Department of Architecture and Design, Politecnico di Torino (Italy) in 2018 and 2019. Since 2016, she has been a member of the architectural design and planning group of Beijing 2022 OWG, working with TeamMinus, THAD.
Huishu's research interests include public space, leisure activities, sustainability of mega-event facilities, and urban ergonomics, particularly in measuring, mapping, and analyzing the impact of the mega-event on culture, lifestyle, urban transformation, and people's spatial experience through new data analysis tools.
Her recent publication:
Deng H. Zhang L. (2020). Olympic Legacy Pre-Adoption: The Sustainable Design Strategy of Beijing 2022 To-Be-Built Venue. Contemporary
Architecture, 2020(06):26-29.
Deng H. Mancini M. Zhang L. & Bonino M. (2020). Beijing 2022 between urban renovation and Olympic sporting legacy: the case of Shougang From space for event to space for health and leisure. Movement & Sport Sciences-Science & Motricité, (107), 53-65
Zhang L. Deng H. Mei X. Pang L. Xie Q. & Ye Y. (2022). Urban Ergonomics: A Design Science on Spatial Experience Quality. Science Bulletin, 2022
Sessions in which Hushui Deng participates
UQAM, pavillon J.-A. De Sève (DS) - DS-1540
9:00 AM - 10:30 AM | 1 hour 30 minutes

The role of industrial heritage in urban development has been extensively acknowledged in guiding and legitimizing the policies and discourses i...

Regular session
Sessions in which Hushui Deng attends