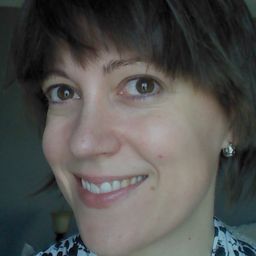 Dr Elizabeth Vlossak
Associate Professor and Graduate Program Director
Brock University
Elizabeth Vlossak (B.A., Mount Allison; M.St., Oxford; Ph.D., Cambridge) is an Associate Professor and the Graduate Program Director in the Department of History at Brock University (St Catharines, Canada). She teaches 20th-century European history, including courses on Weimar and Nazi Germany, nations and nationalism, and gender in modern European history. She is the author of Marianne or Germania? Nationalizing Women in Alsace, 1870-1946 (Oxford University Press, 2010). Her other publications include: "Remembering Oradour and Struthof: How Regional Memory Challenges National Commemoration," in Place and Locality in Modern France, ed. Patrick Young and Philip Whalen (Bloomsbury, 2014); "Traitors, heroes, martyrs, victims: Veterans of Nazi 'forced conscription' in Alsace and Moselle," in Rewriting German History: New Perspectives on Modern Germany, ed. Nikolaus Wachsmann and Jan Rüger (Palgrave, 2015); and ''The Civil War in France, Alsace-Lorraine, and Postwar Reconstruction in the 1870s," in Decades of Reconstruction: Postwar Societies, State-building, and International Relations, from the Seven Years War to the Cold War, ed. Ute Planert and James Retallack (Cambridge University Press, 2016). Her research focuses on gender and nationalism, the cultural history of the two world wars, and the politics of memory and commemoration. She is currently working on her second book, tentatively entitled Hitler's Unwilling Soldiers: Nazi Forced Conscription in History and Memory which explores the reintegration of non-German Wehrmacht veterans into postwar society.
Sessions auxquelles Dr Elizabeth Vlossak participe
Paper
Dr Elizabeth Vlossak, Brock University (Participant.e)
This paper will question whether memorial culture and battlefield tourism in the Benelux-German borderlands, and more specifically in the Ardenn...
UQAM, pavillon J.-A. De Sève (DS) - DS-M280
Roundtable
Prof. Tim Winter, Deakin University (Participant.e)
Dr Astrid Swenson, Brunel University London (Modérateur.rice)
Rebecca Madgin, University of Glasgow (Participant.e)
Prof. Dominique Poulot, Université Paris 1 Panthéon-Sorbonne, France (Modérateur.rice)
Dr Elizabeth Vlossak, Brock University (Participant.e)
Laurier Turgeon, Université Laval (Participant.e)
Sessions auxquelles Dr Elizabeth Vlossak assiste