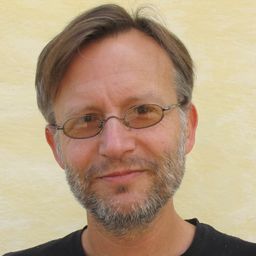 Mr Henrik Lindblad
Cultural Heritage Strategist
Church of Sweden
Henrik Lindblad is an art historian and cultural heritage specialist. His main fields are ecclesiastical architecture, sustainable management and use of cultural heritage. He is now working as Cultural Heritage Strategist at the Church of Sweden's Central office, responsible for national knowledge building, strategies for extended use of church buildings and international collaboration. He has since 2012 been involved in the joint research project Old Churches, New Values – Use and Management of Churches in a changing society, coordinated by the University of Gothenburg and co-funded by the Church of Sweden. Henrik Lindblad has previously worked as a Conservation Officer and Senior Advisor for the Swedish National Heritage Board and the Ministry of Culture. He is one of the founders of the European organization Future for Religious Heritage (FRH). He is also member of the ICOMOS working group preparing the new International Scientific Committee Places for Religion and Rituals, PRERICO. Selected publications; 2015: "Kyrkligt kulturarv som mänsklig rättighet" (Ecclesiastical Heritage as a Human Right), article for the Church of Sweden's forthcoming anthology on Church Heritage. 2014: "När Gud blir sambo med kulturen" (When Culture Moves in With God), essay in the national newspaper Svenska Dagbladet. Co-author Eva Löfgren. 2014: "Kulturarvet i Svenska kyrkan" (The Church of Sweden's Cultural Heritage), introduction chapter in the book "Tusen år till". 2011: "Delaktighet i värdering och förvaltning av det kyrkliga kulturarvet" (Participation in Valuation and management of Church Heritage), article in the anthology "De kyrkliga kulturarven", Department of Art History, Uppsala University.
Sessions auxquelles Mr Henrik Lindblad participe
Paper
Mr Henrik Lindblad, Church of Sweden (Participant.e)
In 2010, the Caroli Church in central Malmö, built in 1879 and protected by the Heritage Conservation Act, was deconsecrated and sold to a real-...
Sessions auxquelles Mr Henrik Lindblad assiste