Perception of speech, integration and employability
Session régulière / Regular Session
4:20 PM, Mercredi 22 Mai 2019 (40 minutes)
Perception of speech, integration and employability:
Effects of contact through pairing
In a context where the local native accent strays from the norm, non-native speakers feel challenged in their comprehension of native speakers. This can adversely affect their interaction in professional situations. In parallel, non-native speech also affects professional interactions and their outcome (Nelson et al., 2016; Timmings, 2016; Hosoda & Stone-Romero, 2010).
In this study, we wanted to see whether perceptions of speech, comprehensibility, social integration and employability would alter through authentic contact between native and non-native speakers. In a university setting, native speakers of Québécois French were matched in pairs with non-native speakers for an academic activity. Over the course of a month, ten language pairs met at three different times for a 90-minute work session. At the end of each session, participants would fill out a short questionnaire about their partner. More precisely, they marked on scales how comprehensible, socially integrated and employable they felt their partner to be. They also appreciated the quality of their partner's accent, whether it was a non-native accent or a native Québécois accent. We observed the effects of this contact on perceptions of speech, integration and employability.
Results will be discussed in terms of the value of contact as a pedagogical tool for (1) improving non-native listeners' comprehension of authentic native speech, and (2) changing perceptions relating to speech, integration and employability.

UQAM - Didactique des langues
UQAM - École de langues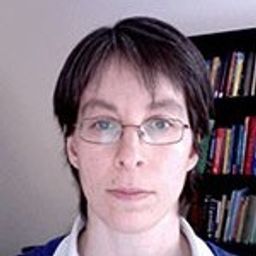 Concordia University