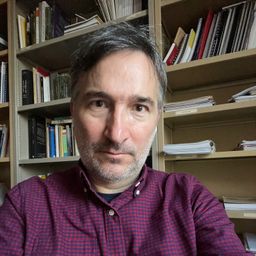 Martin Drouin est professeur au Département d'études urbaines et touristiques à l'UQAM depuis 2011. Il a d'abord été formé en histoire avant de bifurquer, au doctorat, vers les études urbaines. Il s'est alors tourné vers l'étude du contemporain en s'intéressant à l'action citoyenne pour la sauvegarde du patrimoine montréalais menée dans le cadre de nombreuses luttes urbaines à partir des années 1970 (Le combat du patrimoine, Montréal 1973-2003, PUQ, 2005). Les travaux qu'il mène portent sur l'histoire du patrimoine bâti au Québec. Il s'intéresse plus particulièrement à la patrimonialisation et au sens investi dans la conservation du patrimoine. Dans cette optique, l'action citoyenne s'impose comme un axe privilégié de ses recherches. Il est non seulement intéressé par la sauvegarde et la requalification des bâtiments anciens, mais il se penche également sur les modes de mise en valeur et de médiation, notamment par le biais du tourisme. Il est actuellement vice-président du Conseil du patrimoine de Montréal, une instance consultative de la Ville de Montréal en matière de patrimoine.
Sessions auxquelles Prof. Martin Drouin participe
UQAM, pavillon J.-A. De Sève (DS) - DS-2585
Regular session
Prof. Martin Drouin, UQAM (Modérateur.rice)
There is no doubt that the involvement of civil society is a key element in the history of heritage. Working upstream, in line with or against the ...
Paper
Prof. Martin Drouin, UQAM (Participant.e)
The Quebec Cultural Heritage Act, adopted by the province's National Assembly, came into force in 2012, replacing the Cultural Property Act (197...
Sessions auxquelles Prof. Martin Drouin assiste