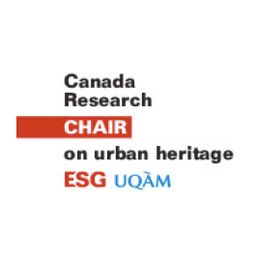 Mme Karine Laviolette
Ministère de la Culture et des Communications
Sessions in which Mme Karine Laviolette participates
Concordia, John Molson School of Business Building (MB) - MB 2.270
Roundtable with simultaneous translation / Table ronde avec traduction simultanée
Prof. James Count Early, Smithsonian Center for Folklife and Cultural Heritage, United States (Participant)
Christine Bricault, Conseil québécois du patrimoine vivant (Moderator)
Pierre Chartrand, Conseil québécois du patrimoine vivant (Moderator)
Mme Karine Laviolette, Ministère de la Culture et des Communications (Participant)
Ghislain Picard, Assemblée des Premières Nations du Québec et du Labrador (Participant)
Dr Chiara Bortolotto, Institut interdisciplinaire d'anthropologie du contemporain, France (Participant)
Antoine Gauthier, CQPV (Participant)
L'objectif de cette table ronde est de questionner une éventuelle ratification par le Canada de cet instrument multilatéral. La réunion se tiend...
Sessions in which Mme Karine Laviolette attends
Concordia, Engineering, Computer Science and Visual Arts Integrated Complex Building (EV) - EV Atrium
Repas
Concordia, LB Building - LB 123
Cocktail
Dr Jessica Mace, University of Toronto (Moderator)
Gwenaelle Reyt (Participant)
Prof. Michelle L. Stefano, University of Maryland, American Studies, United States (Participant)
Dr Marie-Blanche Fourcade, Musée de l'Holocauste Montréal et UQAM (Moderator)
To celebrate our film series dedicated to heritage, sponsored by the Department of American Studies at the University of Maryland and the United St...
Concordia, John Molson School of Business Building (MB) - MB 2.270
Session with simultaneous translation / Session avec traduction simultanée
Prof. Julia Csergo (Moderator)
Dr Chiara Bortolotto, Institut interdisciplinaire d'anthropologie du contemporain, France (Moderator)
Antoine Gauthier, CQPV (Moderator)
Le concept de patrimoine culturel immatériel (PCI) a fait l'objet de nombreux colloques et publications depuis la promulgation de la Convention pou...
Concordia, Engineering, Computer Science and Visual Arts Integrated Complex Building (EV) - EV Atrium
Repas