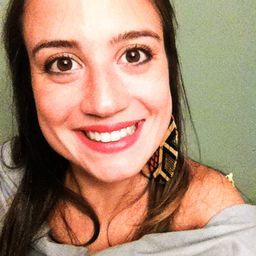 Ms Vivian Legname Barbour
Master's Candidate
Universidade de São Paulo, Brazil
Graduated at Universidade de São Paulo´s Law School (2007-2012), Vivian Legname Barbour is currently a master's student at the USP ´s Faculty of Architecture and Urbanism, on the History and Fundaments of Architecture and Urbanism area, supported by a FAPESP scholarship (Fundação de Apoio à Pesquisa do Estado de São Paulo). She worked at Vila Itororó (2008-2009) through an extension project called Serviço de Assessoria Jurídica Universitária, which developed land regularization and dynamics based on popular education methods. Its purpose was to help Vila Itororó´s dwellers to articulate themselves towards their fight for housing rights in a heritage.  She also worked as a heritage educator at Casa Modernista, Brazil´s first modernist building (2013-2014), where she developed the "Memória Presente – Construindo um arquivo modernista" [Present memory – Building a modernist archive] project, in which heritage´s values were built from oral history dynamics. This experience resulted on a paper called "Recreating spaces through narratives: the strength of mediation process on building new meanings to cultural heritage", which was presented at the International Conference of the Art-education Federation (2014). She presented partial results of her current research at the 11th International Conference for Young Heritage Researchers, with the paper "Dilemmas of living: Vila Itororó between heritage and function (1975-2013)". She is a recent member of the Association of Critical Heritage Studies – ACHS (2015).
Sessions in which Ms Vivian Legname Barbour participates
Paper
Ms Vivian Legname Barbour, Universidade de São Paulo, Brazil (Participant)
The purpose of this paper is to reflect on the process that turned Vila Itororó, an architectural site in São Paulo, Brazil, into heritage and o...
Sessions in which Ms Vivian Legname Barbour attends