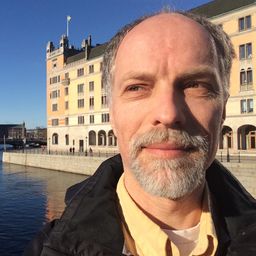 Cornelius Holtorf
Professor of Archaeology
Linnaeus University
Sessions in which Cornelius Holtorf participates
Concordia, John Molson School of Business Building (MB) - MB 2.285
Regular session
Dr Sophia Labadi, University of Kent (Moderator)
Cornelius Holtorf, Linnaeus University (Moderator)
Laia Colomer, Linnaeus University (Sweden) (Moderator)
There are many different kinds of migrants in the contemporary world. They include the familiar figures of refugees or undocumented migrants, assoc...
Paper
Laia Colomer, Linnaeus University (Sweden) (Participant)
Cornelius Holtorf, Linnaeus University (Participant)
This paper is based on a recent study by Abdi-Noor Mohamed on tangible and intangible Somali cultural heritage in Sweden. Since the 1990s, about...
Sessions in which Cornelius Holtorf attends