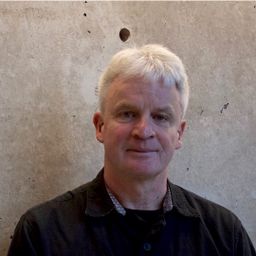 Prof. Steven Mannell
Professor
Dalhousie University
Steven Mannell, NSAA, FRAIC, is founding Director of Dalhousie University's international award-winning College of Sustainability, and led the College from 2008 to 2020. He is a practicing architect and Professor of Architecture. His research includes waterworks architecture and engineering, the conservation of modern built heritage, lightweight construction techniques, and the late 20th century emergence of "ecological" architecture. He is curator and author of Atlantic Modern: The Architecture of the Atlantic Provinces 1950-2000 (2001) and Living Lightly on the Earth: Building an Ark for Prince Edward Island 1974-76 (2016). His recent chapter "Environmental Architecture" (in Lam & Livesay, Canadian Modern Architecture, 2019) examines the origins, development, and potentials of sustainable built environments in Canada. He is currently expanding this study with a focus on the intersections of design and social movements.
Sessions in which Prof. Steven Mannell participates
Concordia, John Molson School of Business Building (MB) - MB 3.265
Regular session
Prof. Steven Mannell, Dalhousie University (Moderator)
The 1970s witnessed a flourishing of living experiments in space, place and community sharing broad ambitions to bring about transformed human soci...
Paper
Prof. Steven Mannell, Dalhousie University (Participant)
The emergence of "Green" approaches to environmentally-conscious architecture in the 1970s reflects and responds to a number of then-current eve...
Sessions in which Prof. Steven Mannell attends