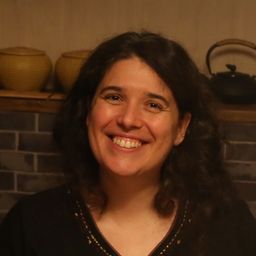 Katiana Le Mentec est chercheur (CNRS) au Centre d'études sur la Chine Moderne et Contemporaine (Paris). Elle a étudié le thème du patrimoine en Chine au travers d'angles d'approche différents. Ethnologue du bouleversement et de la catastrophe, Katiana examine depuis douze ans les programmes de protection des vestiges et les mesures de politiques culturelles en contexte de rupture territoriale. Ses enquêtes ethnographiques sont menées dans la région des Trois Gorges (Chongqing), affectée par la construction d'un barrage, et plus récemment dans la zone affectée par le tremblement de terre au Sichuan en 2008. Elle a aussi étudié les modalités d'élaboration d'expositions et de visites des musées après ces bouleversements. Plusieurs publications et communications présentes leurs travaux sur ces thèmes. Depuis 2014, Katiana dirige avec Caroline Bodolec un projet pluridisciplinaire intitulé "UNESCO convention for intangible heritage: the asian touch". Réunissant des collègues travaillant sur la Chine, le Japon, la Corée et à l'Unesco, ce projet propose, à partir d'études de cas, d'identifier le rôle de ces pays dans l'élaboration et l'application de la Convention du PCI. De manière plus générale, il s'agit de réfléchir aux sources et aux implications des actions patrimoniales associée à l'immatériel en Extrême Orient.
Sessions in which Dr Katiana Le Mentec participates
Paper
Dr Caroline Bodolec, CNRS France (Participant)
Dr Katiana Le Mentec, CNRS (France) (Participant)
The countries of East Asia have been particularly involved in the constitution of the international tool for governing intangible cultural herit...
Sessions in which Dr Katiana Le Mentec attends