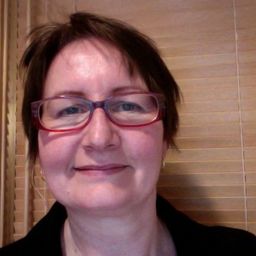 Dr. Inger Birkeland
Associate Professor
University College of Southeast Norway
My professional background is human geography with MA and PhD from University of Oslo, Norway (2002). I have twenty years of experience in teaching and research in higher education, from human geography, teacher training (geography), tourism and cultural management and cultural studies. For the past four years I have been active in the European research network COST Action IS1007 Investigating Cultural Sustainability (2011-2015), where I have chaired a working group on theoretical and conceptual work. My research interest in the Action has been to explore theoretically the role of culture in sustainable development. Overall research experience is nature-society relations, people-place relations, place pedagogies and place-conscious teaching and learning, cultural sustainability, and climate change transformation through heritage-making, and particularly relating to uses of industrial heritage. Among my publications are one book on place- and self-making in nature-based tourism among international travellers to Northern Norway ("Making Place, Making Self" published by Ashgate in 2005) and a book on the role of culture and social learning for sustainable place planning in post-industrial region Rjukan and Notodden in Norway ("Kulturelle hjørnesteiner", Cappelen Damm Akademisk 2014). Ongoing project is a co-edited book, "Cultural Sustainability and the Nature-Culture Interface", to be published in Routledge Series in Culture and Sustainable Development.
Sessions in which Dr. Inger Birkeland participates
Paper
Dr. Inger Birkeland, University College of Southeast Norway (Participant)
This paper will deal with the problem of making sense of the future and how it relates to heritage-making: how are particular images of the futu...
Sessions in which Dr. Inger Birkeland attends