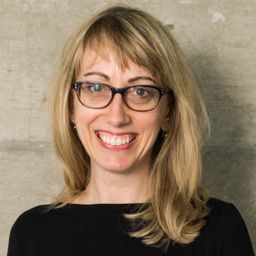 Prof. Claudine Déom
Associate Professor
University of Montreal
Claudine Déom is an Associate Professor at Université de Montréal's School of Architecture where she also heads the Masters program in Conservation of the Built Heritage.She is currently pursuing research in history of architecture and heritage conservation with a focus on the process of attributing heritage values, specifically to public buildings in Montreal and Quebec.
Sessions in which Prof. Claudine Déom participates
Concordia, John Molson School of Business Building (MB) - MB 3.430
Roundtable
Prof. Christina Cameron, University of Montreal (Moderator)
Prof. Nobuko Inaba, University of Tsukuba (Participant)
Angela Garvey, ERA Architects (Participant)
Mardjane Amin, University of Montreal, MSc. A. Aménagement, option conservation de l'environnement bâti (Participant)
Prof. Claudine Déom, University of Montreal (Moderator)
John Diodati architect, Fournier Gersovitz Moss Drolet and Associates (Participant)
Jack Vandenberg, Heritage Conservation Directorate, Public Services and Procurement Canada (Participant)
Prof. Tracy Ireland (Participant)
As recent publications have demonstrated, the role of the expert in heritage conservation is a relevant, indeed imperative topic of discussion. On ...
Sessions in which Prof. Claudine Déom attends