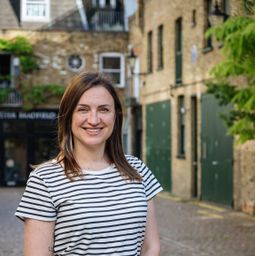 Italian-Brazilian architect living in London and a Ph.D. candidate at the University of São Paulo. She has a Master's Degree in Building Conservation from Politecnico di Milano and a Bachelor's Degree in Architecture and Urbanism from the University of Santa Catarina, Brazil. She is a conservation architectural designer at Thomas Ford & Partners in London, while researching the adaptive reuse of industrial heritage for housing purposes and the urban regeneration of industrial sites.
Sessions in which Rafaela Citron participates
UQAM, pavillon J.-A. De Sève (DS) - DS-R520
Paper
Rafaela Citron, USP (Speaker)
In the UK and in many other European and Noth American countries, industrial sites have been regenerated over the past decades and turned into v...
Sessions in which Rafaela Citron attends