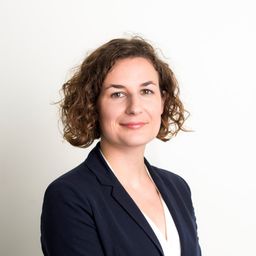 Morgane Moello
Director-comisario de museos industriales
Réunion des Musées Métropolitains Rouen Normandie
Morgane MOËLLO is a historian of technology graduated from the University of Paris I Panthéon-Sorbonne. From 2011, her research focus on industrialization of a coastal river in the Normandy region in France, between the 18th and 20th centuries. They concern evolution of the river valley through technical and environmental impact of textile production based on hydraulic energy. Using multidisciplinary methods, including history, sociology and archaeogeography, she conducts a collective study on reconversion of an aeronautical and automotive industrial wasteland, active during 20th century in this valley. In charge of collections in 2014, her missions focus on study, conservation and enhancement of scientific, technical and natural heritage safeguarded, collected and acquired by the Ecomusée Creusot Montceau since its creation in the early 1970s. In this context, she undertakes research applied to the concept of the first industrial eco-museum in France at the origin of a holistic, social and territorial vision of heritage. Graduated from the Institut National du Patrimoine in 2019, she took over the management of the ecomuseum as a curator before becoming director of the two industrial museums of the Metropole Rouen Normandie in 2021, within the Réunion des Musées Metropolitans. They are situated either side of Rouen and the Seine river's loop.On one hand they bring together to the south the Fabrique des savoirs, which is a local heritage center created in the cloth-making city of Elbeuf, within the former Blin & Blin textile factory.To the north, the Corderie Vallois is also one of the first industrial museums in France, similarly resulting from a significant conversion of textile factory. The industrial site unfolds like a living heritage ecosystem. Its productive function has been preserved for heritage purposes as well as its source of hydraulic energy.
translation_fallback: Sessions in which Morgane Moello translation_fallback: participates
translation_fallback: 10:00 AM
translation_fallback: 10:00 AM
UQAM, pavillon J.-A. De Sève (DS) - DS-1570
Paper
Morgane Moello, Réunion des Musées Métropolitains Rouen Normandie (Speaker)
En Normandie, deux anciennes usines textiles reconverties en établissements culturels cristallisent les dynamiques d'impact industriel sur leur ...
translation_fallback: Sessions in which Morgane Moello translation_fallback: attends