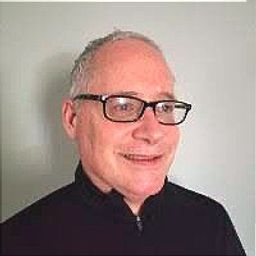 Eric Nay
Professor
OCAD University
Dr. Eric Nay (B.Arch, Kentucky; M.Arch, Cornell; PhD, Toronto) has practiced architecture in New York City, Chicago and California and held multiple faculty and research appointments in Canada, the US and internationally. Eric teaches architectural history and theory as well as environmental and industrial design studios at the undergraduate and graduate levels. He is a tenured Associate Professor at OCAD University in Toronto. His interdisciplinary research deals with a wide range of issues ranging from modern architecture as cultural heritage to decolonization and the geopolitical repercussions lurking beneath the intersection of sustainability, social justice and globalization on both practical and pedagogical levels.
Current work includes a number of international research projects well underway or continuing. Eric has been invited to participate with the Deutsches Nationalkomitee von ICOMOS in Berlin in March in a symposium meant to strategize how to enshrine the ouvre of Architect, Erich Mendelsohn, on the UNSECO World Heritage List with funding provided by the German government and research assistance funded by an OCADU Faculty of Arts & Science Grant. This follows up on his previous research on Le Corbusier's serial UNESCO WH listing (Nay 2018). Eric recently completed a second year as "Architect" working with the Irish Architecture Foundation (IAF) participating in the Architecture Connects Program in Dublin, Ireland. This program provides an ongoing collaborative series of in-class workshops and online courses within the Irish secondary school system meant to bring Architects and architecture into classrooms with teachers as collaborators. These programs are led by the IAF and Arts in Junior Cycle| Nah Ealaíonasat Sraith Shóisearach with funding provided by the Government of Ireland, Rialtas na hÉireann; Creative Ireland, Bunaíodh Éire; Arts in Junior Cycle| Nah Ealaíonasat Sraith Shóisearach; and ESCI, Ionaaid Taacaíocht Oideachais na hÉireann. Eric also presented a conference paper in October centred on notions of spatial justice, ironically titled, "In Defense of Defensible Space" at the Policing and Society Conference held at the University of Akureyri in Akureyri, Iceland. Háskólinn á Akureyri. Lastly, along with co-authors: Dr. Karina Landman and Dr. Kundani Makakavhule from the Dept. of Town and Regional Planning, Faculty of Engineering at the University of Pretoria, South Africa, Eric has a book proposal moving very slowly through the review process with Routledge (UK) titled, "The Meaning Of Decolonization in the Built Environment" that is finally moving forward after a year of Covidian delays and distractions.
translation_fallback: Sessions in which Eric Nay translation_fallback: participates
translation_fallback: 10:00 AM
translation_fallback: 10:00 AM
UQAM, pavillon J.-A. De Sève (DS) - DS-1420
Paper
Eric Nay, OCAD University (Speaker)
This project focuses on the unique geo-political and postcolonial situationality in two very...
translation_fallback: 3:30 PM
translation_fallback: 3:30 PM
UQAM, pavillon J.-A. De Sève (DS) - DS-1520
Paper
Eric Nay, OCAD University (Speaker)
In this paper, I will explore the geopolitical utility of Pyramiden, an abandoned Russian mining village in Sbvalbard, as a post-industrial ruin an...
translation_fallback: Sessions in which Eric Nay translation_fallback: attends