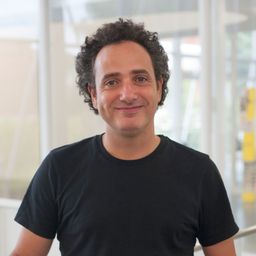 Dr David Franco
Assistant Professor of Design, History and Theory
Clemson University School of Architecture
David Franco is Assistant Professor of History and Theory at the Clemson University School of Architecture. Previously he has occupied full time teaching positions as Assistant Professor at the University of Idaho and, earlier, as Associate Professor at the Escuela Politecnica Superior CEU in Madrid, in which he was also Coordinator of the Architecture Thesis Program. His main area of interest is the relatioship between architecture and politics and, more specifically, how the repolitization of everyday life can enhance architectural experimentation. His projects have been widely published in International journals and magazines such as Bauwelt, A10, Arquitectos, Arquitectura Viva, Byggekunst, Arkitektur+Wettbewerbe or Arkitektur Sweden, and displayed in exhibitions such as the 10th Venice Biennale. He has also published peer-reviewed theory papers and essays on International journals such as Constelaciones, VLC, A+T or ETSAM Research Papers, as well as four book chapters. He has lectured in universities across Europe in places like Newcastle, Ljubljana, Oslo, Bergen, Trondheim, Tromso, Paris, Berlin and Cottbus among others. 
Sessions auxquelles Dr David Franco participe
Paper
Dr David Franco, Clemson University School of Architecture (Participant.e)
In 1953, the Medical Office of Health of the city of Newcastle decided to tear down a good part of the old terraced houses of the inner city com...
Sessions auxquelles Dr David Franco assiste