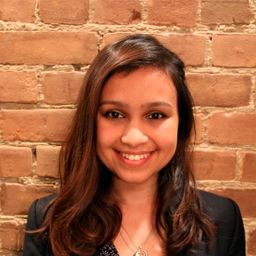 Alyssa Wilbur
Master's Student
McGill University
Alyssa Wilbur is a graduate student in the Department of Geography at McGill University in Montreal, Canada. Alyssa received her undergraduate degree in International Development Studies and Geography from McGill and has worked as a research assistant in McGills Geography department for the past three years. Her research broadly examines urban development and cultural representations of postcolonial cities across the globe. More specifically, her Masters research focuses on the transnational circulation of urban policy mobility, cultural politics, eco-cities discourse, and aesthetic and identity formation in Dompak, Indonesias newest master-planned island city. Recently, she contributed a chapter on Dompak to the forthcoming publication on New cities in the Muslim world edited by Dr. Sarah Moser.
Sessions auxquelles Alyssa Wilbur participe
Paper
Alyssa Wilbur, McGill University (Participant.e)
After struggling from over three hundred and sixty years of colonialism, Indonesia, similarly to many newly independent states, attempted to rec...
Sessions auxquelles Alyssa Wilbur assiste