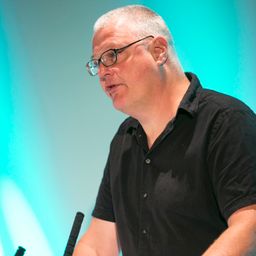 Dr Andrew Flinn
Reader in Archival Studies and Oral History
UCL
I am a Reader in Archival Studies and Oral History at University College London, UK and former archivist at the People's History Museum in Manchester. I am also the vice-chair of the UK Community Archives and Heritage Group and research on issues relating to participatory heritage practices and community-based archiving, including leading the UCL AHRC- funded Research for Community Heritage team Dig Where We Stand (2012-13). My writing focusses on issues relating to archival activism, participatory practice and social justice including 'Archival activism. Independent and community-led archives, radical public history and the heritage professions', InterActions 2011, (with Duff, Suurtamm, & Wallace) 'Social justice impact of archives: a preliminary investigation', Archival Science (2013) and a recently jointly edited special issue of Archival Science on Archival Activism / Activist Archiving (December 2015). As a member of the joint UCL / University of Gothenburg Centre for Critical Heritage Studies I am also collaborating with Astrid von Rosen and other colleagues from the Archives cluster on revisiting and reimagining Sven Lindqvist's Dig Where You Stand.
 
Sessions auxquelles Dr Andrew Flinn participe
Paper
Dr Astrid von Rosen, University of Gothenburg (Participant.e)
Dr Andrew Flinn, UCL (Participant.e)
While national and international heritage processes during the second half of the twentieth century can be characterized as mostly hegemonic and...
Sessions auxquelles Dr Andrew Flinn assiste