Heritage and the New Fate of Sacred Places | Le patrimoine et le destin des lieux sacrés
Heritage Changes Place
Co-Construction and Community Based Heritage
Religious Heritage
Architecture and Urbanism
Heritage changes place
Co-construction of heritage
Community-based heritage
Heritage makers
13:30, Mardi 7 Juin 2016 (3 heures 30 minutes)
While historical churches are being abandoned all over the Christian West, more and more places are growing the opposite way: pilgrimage sites are being enlarged and enhanced, whole urban districts are being developed with churches and temples boasting diverse, and often unorthodox, religious practices. Epistemologically linked to heritage, the sacred now seems to follow a path of its own, staging itself in new settings where the "religious heritage" refers mostly to common practices, however recent they may be. This new heritage-making through both spectacle and commonality, which leans heavily on the intercultural as an intangible matter, seems to leave aside the tangible side of heritage. But it has to be observed that, however intangible the practices and the communities may be, all these new or renewed sacred places are thought and made of very tangible landscapes, buildings, artefacts, and are set with urban planning rules, by-laws, legal status and tax systems.
If, as it has been demonstrated elsewhere, neither the cult nor the religion can be seen as solutions to the safeguard of historical churches, is there nonetheless something to be learned for redundant churches in this new fate of sacred places? How does the legal status of these pilgrimage sites and other "Highway to heaven" in our secular society can be compared to that of former church monuments? Can the transcultural way to produce the meaning of these sacred places hold any lessons for the interpretation of old churches now deprived of meaning?
This session would like to focus on Canadian examples of new or enhanced sacred places, looking at their materiality to understand how their community-making process can (or cannot) bear examples for the engendering of heritage communities that could revive the meaning of redundant historical churches.
___
Alors que les églises des traditions religieuses historiques sont laissées à l'abandon, des lieux sacrés connaissent un destin exactement opposé : on agrandit des sites de pèlerinage et des plages urbaines entières sont prises d'assaut par des églises et autres temples de dénominations diverses, orthodoxes ou pas. Investis d'un sens profond pour les communautés qui les fréquentent et qui se consacrent à leur transmission, ces nouveaux espaces du patrimoine reposent principalement sur des dispositions immatérielles qui prennent racine dans l'interculturel et font fi du « culte chrétien de la trace » cher aux institutions patrimoniales connues. Ces lieux sacrés et de plus en plus patrimoniaux ne sont pas moins tangibles : ils instituent des paysages, des bâtiments et des artefacts dans des contextes urbains balisés par des règlements, des usages, des statuts juridiques et des systèmes fiscaux tout aussi concrets.
S'il est devenu évident que le ni le culte, ni la religion ne sauvegarderont les églises historiques, se peut-il que cette expansion des lieux sacrés comporte des solutions applicables dans le maintien ou l'interprétation commune du patrimoine religieux ? Cet atelier met en discussion des exemples canadiens de lieux sacrés afin d'examiner leurs processus de construction de communautés patrimoniales et les manières dont ils pourraient inspirer la préservation d'églises désaffectées.
___
Cette séance se déroule dans un site différent de celui des principales activités du congrès. Les congressistes peuvent se rendre à l'oratoire Saint-Joseph à partir de l'Université Concordia en prenant l'autobus 165 à l'arrêt de la rue Guy, devant la station de métro Guy-Concordia. Le trajet d'une vingtaine de minutes les laissera à l'arrêt Côte-des-Neiges/Queen Mary, à trois minutes de marche de l'oratoire.
___
This session takes place in a different site from the conference's main activities. Delegates can reach the Saint-Joseph's Oratory with bus number 165, leaving in front of the Guy-Concordia metro station, on Guy Street, and disembarking 20 minutes later at the Côte-des-Neiges /Queen Mary bus stop, from where a 3 minutes walk will take them to the Oratory.
___
Itinéraire sur Google Maps / Itinerary on Google Maps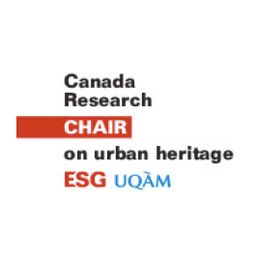 L'Oratoire Saint-Joseph du Mont-Royal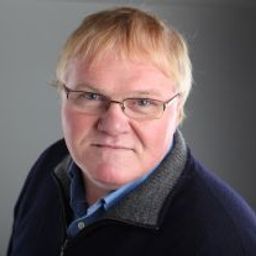 Chaire de recherche du Canada en patrimoine urbain
Professeur titulaire
Sous sessions
Personnes inscrites
1 autre(s)