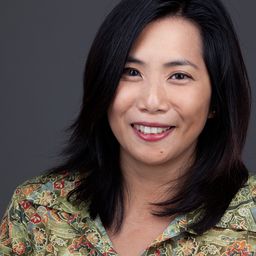 Mme Emily Rosales
elle/she
Comité organisateur
UQAM - École de langues
Co-présidente du comité organisateur ;
Co-editrice de l'ouvrage Actes 2019 : 8e Rencontre sur l'enseignement des langues ;
J'enseigne principalement des cours de compréhension orale et de production orale: Conversation I, Speaking I and II, Speech Perception I, Speech Perception and Pronunciation Skills II, Pronunciation I, Pronunciation II, Teaching Pronunciation to ESL Learners ;
Mes intérêts de recherche et du développement technopédagogique portent sur les technologies éducatives : plateformes d'apprentissage asynchrones (Moodle et VoiceThread), le développement phonologique des apprenants de l'anglais langue seconde, les cours inversés, l'intégrité académique, collaboration en cours en ligne synchrones.
Ressource éducative libre(REL) anglais: La procédure de téléchargement est en français.
§Academic Integrity: Can't Say You Didn't Know © 2022 by Roisin Dewart, Emily Rosales is licensed under Attribution-ShareAlike 4.0 International.
Sessions auxquelles Mme Emily Rosales participe