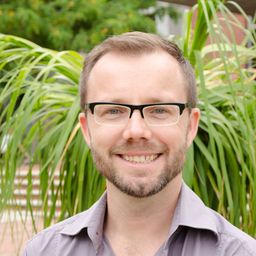 Dr Tod Jones
Senior Lecturer
Curtin University, Australia
Dr Tod Jones, Department of Geography and Planning, School of Built Environment, Faculty of Humanities, Curtin University (email:t.jones@curtin.edu.au)
Tod Jones is a Senior Lecturer at the Department of Geography. His publications include:
Jones, T. S. 2013. Culture, Power and Authoritarianism in the Indonesian State. Cultural Policy Across the Twentieth Century to the Reform Era. Netherlands: Brill.
Jones, Tod, Roy Jones, and Michael Hughes. 2016. "Heritage Designation and Scale: A World Heritage Case Study of the Ningaloo Coast." International Journal of Heritage Studies 22 (3): 242-260. doi: 10.1080/13527258.2015.1120226.
Jones, Tod, Jessica Booth, and Tim Acker. Forthcoming. "The Changing Business of Aboriginal and Torres Strait Islander Art: Markets, Audiences, Artists and the Large Art Fairs." Journal of Arts Management Law and Society.
Jones, T. S., and M. Talebian. 2014. "Perspectives and Prospects for Cultural Tourism in the Pasargadae Religion." In World Heritage in Iran; Perspectives on Pasargadae, ed. Ali Mozaffari, 155-172. England: Ashgate Publishing Limited.
Jones, T. S., and C. L. Birdsall Jones. 2014. "Meeting places: drivers of change in Australian Aboriginal cultural institutions."International Journal of Cultural Policy 20 (3): 296-317.
Sessions in which Dr Tod Jones participates
Sessions in which Dr Tod Jones attends