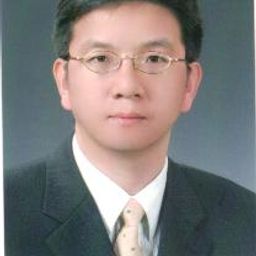 Professor Gyooho Lee
Professor of Law
Chung-Ang University School of Law (Seoul, South Korea)
Mr. Gyooho Lee is a professor of law at Chung-Ang University School of Law in Seoul, Republic of Korea. He holds an LLB and an LLM from Yonsei University in Seoul, an LLM in comparative Asian law from the University of Washington in Seattle, WA (USA) and a JSD in comparative civil procedure from Washington University in St. Louis, MO (USA). He was a visiting researcher at Georgetown University Law Center in WA, DC (USA) and a visiting scholar at Washington University School of Law in St. Louis, MO (USA). He has specialized in cultural property law, intellectual property law, , private international law and civil procedure. Currently, he is serving as the president of the International Cultural Property Association and of the Association of Contents Property for Next Generation, and as the vice president of the Korea Association for Informedia Law, of the Korea Computer Game Law Association, and of the Korea Association of Civil Procedural Law. Also, he is an arbitrator of KCAB (The Korean Commercial Arbitration Board), a mediator of Seoul District Court, and the director of KOSA (Korean Society of Authors). In addition, he is an editor of the Korean Yearbook of International Law and a member of the International Law Association's Committee on Intellectual Property and Private International Law. He can be reached by e-mail at ghlee@cau.ac.kr.
Sessions in which Professor Gyooho Lee participates
Paper
Professor Gyooho Lee, Chung-Ang University School of Law (Seoul, South Korea) (Participant)
Traditional foods, including their recipes, and foodways can be protected by the Cultural Heritage Protection Act, the Convention for the Safegu...
Sessions in which Professor Gyooho Lee attends