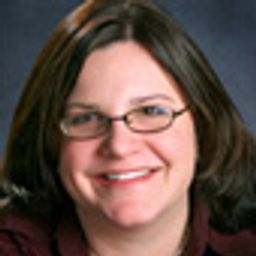 Stephanie E. Yuhl
Professor of History
College of the Holy Cross
Stephanie Yuhl is Professor of History and Director of Montserrat (a first-year student interdisciplinary living/learning program) at the College of the Holy Cross in Worcester, Massachusetts. She earned her PhD and MA at Duke University, and her BA in American Studies at Georgetown University. Her research and teaching fields are the social and cultural history twentieth-century United States, with emphases in Southern history, public history, memory, gender/sexuality, and social justice movements. Her book-length treatment of Charleston's cultural and touristic renaissance of the 1920s and 1930s, A Golden Haze of Memory: The Making of Historic Charleston, won two national awards in historic preservation and southern history. Stephanie is also the author of multiple articles and essays, which have most recently appeared in The Journal of Southern History and The Public Historian. Her research on the public heritage of slaver, won the Green-Ramsdell award from the Southern Historical
Association for the best article published in the Journal of Southern History over the past two years. She has also published work on oral history and memory of American women veterans from the wars in Iraq and Afghanistan. Yuhl has served as a committee member for the National Council on Public History, a trustee and board member of multiple civic and heritage agencies, and as a research consultant for museums and preservation programs.
Sessions in which Stephanie E. Yuhl participates
Paper
Stephanie E. Yuhl, College of the Holy Cross (Participant)
As the site of the first shots fired in the America Civil War (with 2015 marking the 150th anniversary of the war's end) and, more recently, the...
Sessions in which Stephanie E. Yuhl attends