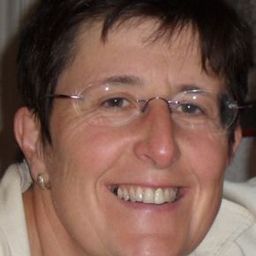 Martine PAINDORGE UMR 7117 CNRS - Université de Lorraine - Université de Strasbourg AHP-Prest (Archives Henri Poincaré - Philosophie et Recherches sur les Sciences et les Technologies) Education and employment • Assistant Professor, University of Lorraine, Nancy, France (2008-present) • Lecturer in training teacher for physic and technology, for didactic courses, for project in education (Institut National Supérieur du Professorat de l'Education-INSPE de Lorraine) • Member of the teaching staff of the "Cursus Master en Ingénierie – Biologie Santé Environnement" • Supervision of 2 Ph.D. and master's students Research activity • Research interest History of science teaching in schools Relation between schools and companies for a technological education Design for technological education • Recent funded research grants General coordinator for the project "Bataville, un laboratoire pour comprendre les mutations économiques, industrielles, environnementales et sociales d'un territoire » (2016-2019) Selected publications Paindorge et al. (2020) Accompagnement dans l'apprentissage de l'argumentation par une équipe pluridisciplinaire : quels effets sur les acteurs ? RIPES, International Journal of Higher Education Pedagogy (accepted). Zablot, S., & Paindorge, M. (2016). Le baccalauréat de la Maintenance des véhicules. Quelles évolutions de 1990 à 2015 ? Dans Les trente ans du Bac pro. La voie professionnelle à l'épreuve du baccalauréat et de la hausse du niveau d'éducation., 285 298. Consulté à l'adresse <> Paindorge, M., Kerneis, J. & Fontanieu,V. (2015).Analyse de données textuelles informatisée : l'articulation de trois méthodologies, avantages et limites. Nouvelles perspectives en sciences sociales, vol.11, 65-92.
Sessions in which Martine Paindorge participates
UQAM, pavillon J.-A. De Sève (DS) - DS-1540
Paper
Martine Paindorge, Université de Lorraine (Speaker)
En 2002, l'usine Bata arrête ses activités sur le site de Bataville, dans l'est de la France. Dans ce temps mouvementé, une partie des archives de ...
Sessions in which Martine Paindorge attends