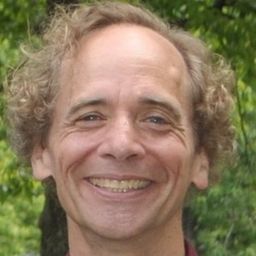 Justin Bur has a dual background in urban studies (M.Urb., Université de Montréal 1994) and in computer science (M.Sc., Université de Montréal 1989). After working as a software developer for over twenty years, while in parallel devoting his attention to the railway history of Montreal and the historical evolution of the Mile End area, he entered the Ph.D. program in urban studies at UQAM in 2016 in order to focus on the historical development of Montreal neighborhoods.
His thesis project, with Dany Fougères as adviser, is titled La banlieue électrique de Montréal: vie, travail et transports dans un nouveau quartier, 1895–1935 (Montreal's electric suburbs: life, work and mobility in a new neighborhood). Between the beginning of electric streetcar service in Montreal in September 1892 and the Great Depression of the 1930s, the city's growth was rapid and sustained. During this time, the neighborhoods that are now considered typical of Montreal were built, with their two- and three-storey rowhouses containing superposed flats, usually with outdoor stairways. The first half of the period is the time when streetcars were the dominant form of urban transit; the second half is the time when the automobile started taking over. The project aims to understand the mechanisms of development on the urban fringe, the reasons for the choice of building types, and the relationship between development and streetcar routes.
Since 2008, he has been an active member of local history groups Mile End Memories and the Friends of Saint-Laurent Boulevard. He is also a Montreal tour guide.
translation_fallback: Sessions in which Justin Bur translation_fallback: participates
translation_fallback: 9:30 AM
translation_fallback: 9:30 AM
UQAM, pavillon J.-A. De Sève (DS) - DS-1540
Paper
Justin Bur, UQAM (Speaker)
Nathalie Charbonneau, Atelier Mobile 3D (Speaker)
La gare du Mile End était un arrêt de la banlieue de Montréal sur le réseau du Canadien Pacifique (CP). Lors de son ouverture en 1877, la gare se t...
translation_fallback: Sessions in which Justin Bur translation_fallback: attends