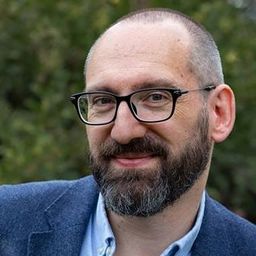 Laurent Sauvage est diplômé en histoire de l'art, en chant lyrique et en science politique. Son parcours professionnel l'a, dans un premier temps, amené à travailler avec le Palais des Beaux Arts de Lille (en tant que commissaire de l'exposition Lille au XVIIe siècle : des Archiducs au Roi-Soleil) puis au Musée de la Chartreuse de Douai (comme chargé de la régie et de la conservation préventive des collections). Par la suite, il a collaboré avec diverses institutions musicales françaises (opéras et festivals) avant d'entreprendre un doctorat en études urbaines.
Il s'intéresse à la mobilisation de la culture et du patrimoine comme moteurs de développement local et aux communs culturels. Dans le cadre de sa thèse, dirigée par Juan-Luis Klein et Diane-Gabrielle Tremblay, il examine l'apport des actions culturelles dans les quartiers de revitalisation urbaine intégrée à Montréal.
Par ailleurs, sous la direction de Lucie K. Morisset, il collabore à une étude, initialement commandée par l'OCDE, sur les impacts en termes de développement local des actions du Musée des Beaux-Arts de Montréal.
translation_fallback: Sessions in which Laurent Sauvage translation_fallback: participates
translation_fallback: 3:30 PM
translation_fallback: 3:30 PM
UQAM, pavillon J.-A. De Sève (DS) - DS-1570
Regular session
Laurent Sauvage (Moderator)
Industrial heritage and photography have a close relationship. Photography is a source for industrial archaeology. It sheds light on the links b...
translation_fallback: Sessions in which Laurent Sauvage translation_fallback: attends