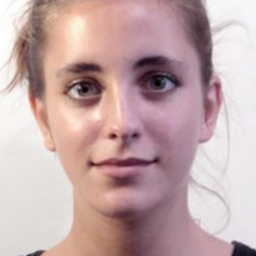 Helena Roux
Doctoral Assistant
Swiss Federal Institute of Technology Lausanne
Helena Roux is a Phd student in urban geography. She did her master's degree in urban studies at the University of Lyon, during which she had the opportunity to live in China, and to work as an intern at WHITRAP Shanghai (World Heritage Center for Training and Research in Asia and Pacific) in 2019. She worked on public heritage policies in the Yangtze River Delta Water Towns, on Historic Urban Landscape approach and implementation, and did her master's thesis on industrial heritage and the M50 study case in Shanghai. Her research interests include heritage conservation and heritage policies, industrial spaces and creative clusters and their integration on urban development projects, alternative cultures and uses of the urban space. She is now a doctoral assistant at EPFL for the SNSF project entitled "Uses of cultural heritage at the Beijing Winter Olympic Games of 2022", at the Institute for Area and Global Studies (IAGS). She started her Phd in June 2020.
translation_fallback: Sessions in which Helena Roux translation_fallback: participates
Translation_fallback: miércoles 31 agosto, 2022
Zona horaria: (GMT-05:00) Eastern Time (US & Canada)
translation_fallback: 9:30 AM
translation_fallback: 9:30 AM
UQAM, pavillon J.-A. De Sève (DS) - DS-1540
Paper
Helena Roux, Swiss Federal Institute of Technology Lausanne (Speaker)
Renovating and enhancing industrial sites in the context of Olympic Games is a way of showing the full integration of such sites to the neoliberal ...
translation_fallback: Sessions in which Helena Roux translation_fallback: attends