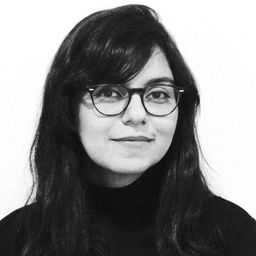 Mirna Ashraf Ali
Urban Heritage Planner at UNESCO, World Heritage Cities Programme | Urban Researcher and Architect
UNESCO| World Heritage Centre - Brandenburg University of Technology-Cottbus
Mirna Ashraf Ali is currently an Urban Heritage Planner at UNESCO| World Heritage Centre, World Heritage Cities Programme, She recently had her
Double Degree Master's of Urban Design and Heritage Studies at Brandenburg University of Technology in Germany and Alexandria University in Egypt. (RHCD- Revitalization of Historic City Districts). She received her bachelor's degree in Architecture from Alexandria University in 2018. Her current field and expertise is urban heritage research with cultural platforms and initiatives in Cairo and Alexandria, for she worked as a research assistant since she graduated. She also participated in several international workshops and projects before her graduation, from
which she got an interest and responsibility for the built environment and sociology. From the main highlights of her participation; In 2016 she was one of the organisers of the workshop and project " A Schoolyard for All" under UNHCR, Alexandria University and
Ecumene Studio, which is a participatory design project. In 2018, she participated in the international workshop "Remake the City I" at the Swedish
Institute in Alexandria about Dialogues on Urban Development to Combat Climate Change. In 2019, she worked for the interpretation and
development of museum content at Shaboury museums consultancy and as a research assistant at Cairo Heritage School. In addition, Mirna Ashraf is
interested in the study of archaeology concerning the participation of the communities and its impact on the urban sphere, so in 2020, she joined
TICCIH as a student membership. She is also a member of ESACH "European Students' Association for Cultural Heritage."
translation_fallback: Sessions in which Mirna Ashraf Ali translation_fallback: participates
translation_fallback: 2:30 PM
translation_fallback: 2:30 PM
UQAM, pavillon J.-A. De Sève (DS) - DS-1520
Paper
Mirna Ashraf Ali, UNESCO| World Heritage Centre - Brandenburg University of Technology-Cottbus (Speaker)
The contemporary city is an urban palimpsest, consisting of archaeological accumulations- of the built environment, the surface, and buried subsurf...
translation_fallback: Sessions in which Mirna Ashraf Ali translation_fallback: attends