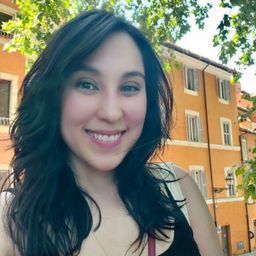 Beatriz Takahashi
PhD student in Architecture
CITCEM - Transdisciplinary Research Centre «Culture, Space and Memory»
Beatriz Takahashi (1991), PhD student in Architecture at McGill University, Master in History of Art, Heritage and Visual Culture from University of Porto (Portugal), and Bachelor in Architecture and Urbanism from State University of São Paulo (Brazil). She is interested in industrial heritage, modernist Brazilian architecture, urban planning, and visual arts. She frequently addresses these themes in her research, further debating themes such as social justice and culture and establishing critical reviews on urbanism and architecture. She has actively collaborated in cultural and educational institutions in Brazil and in Portugal by working with museum collections and exhibitions, developing strategies for cultural mediation, undertaking transdisciplinary research, evaluating final thesis, and working on pedagogical and as an editor and producer at Circo de Ideias, a Portuguese publisher specializing in architecture. She is a research team member at CITCEM – Transdisciplinary Research Centre «Culture, Space and Memory», and editorial coordination team member at Lisbon Architecture Triennale 2022.
translation_fallback: Sessions in which Beatriz Takahashi translation_fallback: participates
Translation_fallback: miércoles 31 agosto, 2022
Zona horaria: (GMT-05:00) Eastern Time (US & Canada)
translation_fallback: 11:00 AM
translation_fallback: 11:00 AM
UQAM, pavillon J.-A. De Sève (DS) - DS-1520
Paper
Beatriz Takahashi, CITCEM - Transdisciplinary Research Centre «Culture, Space and Memory» (Speaker)
This study is based on the discussion of industrial heritage developed during the final thesis of my ma...
translation_fallback: Sessions in which Beatriz Takahashi translation_fallback: attends