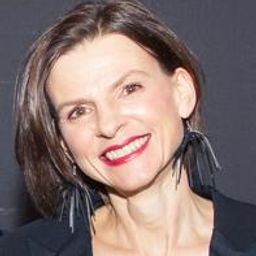 Cynthia Cooper is Head, Collections and Research, and Curator, Costume and Textiles, at the McCord Museum in Montreal, where she oversees the largest museum collection of Canadian dress. She holds a M.S. in Historic Costume and Textiles from the University of Rhode Island. She received the Richard Martin Exhibition Award from the Costume Society of America in 2009 for the McCord exhibition Reveal or Conceal? and in 2004 as a member of the curatorial team of Clothes Make the MAN. She is the author of Magnificent Entertainments: Fancy Dress Balls of Canada's Governors General (Goose Lane Editions, 1997) and has contributed to other books including The Berg Encyclopedia of World Dress and Fashion (Berg, 2010), The Fashion Reader (Berg, 2011), and Fashion: A Canadian Perspective (UTP, 2004). She has taught courses on the intersections between fashion and art, and on fashion history in Concordia University's Faculty of Fine Arts and Department of Art History.
Sessions auxquelles Cynthia Cooper participe
Paper
Cynthia Cooper, McCord Museum (Participant.e)
This paper will examine heritage fashioned through dress in a study of the "Red River coat," a garment that through various permutations was wor...
Sessions auxquelles Cynthia Cooper assiste