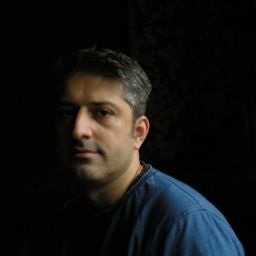 Dr Kostas Arvanitis
Senior Lecturer
University of Manchester
Kostas is a Senior Lecturer at the Centre for Museology, Institute for Cultural Practice, University of Manchester. His research interests cross the fields of museology, archaeology, cultural heritage, and digital media. His expertise lies in the area of Digital Heritage that includes the theory and practice of digital technology in museums, galleries and heritage sites. He is particularly interested in the use of mobile and social media in museums for purposes of curation, interpretation and audience engagement. He is currently researching the use of data in capturing cultural experiences and driving data driven decisions/performance appraisal processes within cultural organisations (Culture Metrics Project, funded by the Digital R&D Fund for the Arts: Big Data strand). His other research interests include: how museums have collected, interpreted and exhibited everyday life; professionalism in museums and galleries; and the interpretation and communication of archaeological collections and built heritage. 
Sessions auxquelles Dr Kostas Arvanitis participe
Paper
Dr Kostas Arvanitis, University of Manchester (Participant.e)
In August 2014, head archaeologist Katerina Peristeri and her team unearthed the entrance to a structure in the Kasta mount near the ancient sit...
Sessions auxquelles Dr Kostas Arvanitis assiste