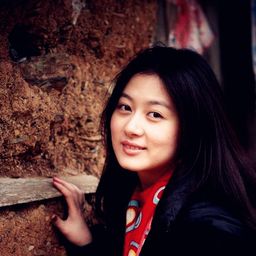 Jiabao Wang
Research and Teaching Assistant
National University of Singapore
Wang Jiabao is a first-year Ph.D. student in Cultural Studies in Asia PhD programme at National University of Singapore. Her research mainly focuses on framing theories of preservation and sustainability and politics of intangible cultural heritage in China, and the delicate connection as well as collapse among high cultural, mass culture and folk culture. Other research interests include horror film in the post-colonial context of Hong Kong, and the identity of leftover women in China. She is also a writer specialising in contemporary art and folk art, and Chinese contemporary literature. She presented her paper of "The Sustainability of Chinese Intangible Cultural Heritage: the Aura of Chinese Folk Art and the Impact of the Commercialisation of Folk Culture" in the second Association of Critical Heritage Studies bi-annual conference at the Australian National University, Canberra, Australia in 2014, and another paper of "The Ambivalent Hong Kong Cultural Identity, Resistance, and Uncertainty: The Influence of Jiangshixiansheng (Mr. Vampire) in the 1980s and 1990s" in Inter-Asia Cultural Studies bi-annual conference at Airlangga University, Surabaya, Indonesia in 2015.
Sessions auxquelles Jiabao Wang participe
Paper
Jiabao Wang, National University of Singapore (Participant.e)
Cultural heritage or heritage preservation in China has been a political tool for the authorities to reason the past and to glorify the present....
Sessions auxquelles Jiabao Wang assiste