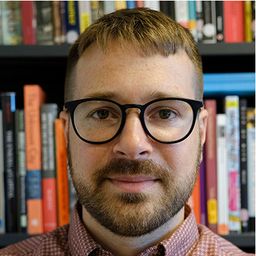 Brian Rosa
Marie Sklodowska-Curie Fellow in Urban Geography, Department of Humanities
Universitat Pompeu Fabra
I am an urban geographer and photographer living in Barcelona, Spain, where I am a Marie Skłodowska-Curie Research Fellow at the Department of Humanities, Universitat Pompeu Fabra. Before relocating to Barcelona, I was Assistant Professor of Urban Studies (Queens College) and Geography (The Graduate Center) at the City University of New York. I was also affiliated with the Queens College MFA in Social Practice program and was founder and co-Director of the College's City Lab. From 2013 to 2014, I was Lecturer in Urban and Community Studies at the University of Connecticut, Storrs.
I hold a PhD in Human Geography from the University of Manchester, a MRP in City and Regional Planning from Cornell University, and a BA in Sociology from Clark University.
My academic work focuses on the transformation of deindustrializing urban districts and landscapes of urban infrastructure, political debates about urban heritage and preservation, gentrification, visual methods, and the spatial and cultural politics of urban transformation in Britain, the United States, and Spain.
I am co-editor, with Christoph Lindner, of Deconstructing the High Line (Rutgers UP 2017), and have published my work in peer-reviewed journals and edited volumes in English and Spanish.
My current research in Barcelona explores the conservation of smokestacks as monuments-typically, demolishing remaining industrial buildings and structures and leaving them in landscaped plazas- and seeks to understand how and why this urban design strategy has been replicated since the 1980s. Then, through a participatory methodology involving a photography exhibition at the History Museum of Barcelona, I am investigating what people who live, work, and visit working-class, former industrial districts in the city understand these monuments to symbolize, and to understand attitudes about the city's relation with its industrial heritage and history of urban redevelopment since the transition to democracy and its policy-led deindustrialization.
Sessions auxquelles Brian Rosa participe
Sessions auxquelles Brian Rosa assiste