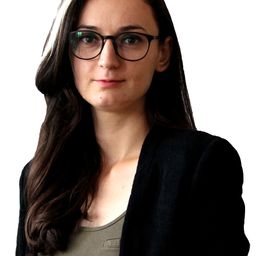 Ivana Kocevska
MA Student
UNESCO Chair in Cultural Policy and Management
Ivana Kocevska is a cultural heritage practitioner from North Macedonia. She obtained her bachelor's degree in 2016 at the Faculty of Fine Arts in Skopje, Macedonia within the Art Pedagogy study program in combination with sub-programs in Sculpture and Conservation and Restoration. In 2019 she enrolled in the double diploma master program UNESCO Chair in Cultural Policy and Management (Interculturalism and Mediation in the Balkans) at the Center for Interdisciplinary Studies within the University of Arts in Belgrade, Serbia and Lumière University Lyon 2, France. As part of the Erasmus+ International Credit Mobility program, she spent the second semester of her master studies at the University of Bologna, Italy, specifically at the GIOCA study program for Innovation and Organization of Culture and the Arts. Currently she is at the end of the master studies, researching her thesis "The role of Civil Society Organisations in introducing Heritage Disaster Risk Management in the Western Balkans: the case of Cultural Heritage without Borders – Albania". Ivana Kocevska gained working experience in preservation of cultural heritage, by being Demonstrator of techniques in Conservation and Restoration at the Faculty of Fine Arts in Skopje - Macedonia (2015-2017) and later (2018 – 2019) by being part of Heritage Hubs, a collaborative educational project for schoolchildren between UDC – Serbia, AHEF – Finland and FSMG – Spain within the Creative Europe Program of the EU. In the meantime, Kocevska was enhancing her knowledge in cultural heritage by being Intern in several institutions and organisations such as, the Central Institute for Conservation in Belgrade – Serbia (2017), National Institution – Archaeological Site Stobi in Gradsko – Macedonia (2017), Albertinum Museum - State Art Collections of Dresden in Germany (2019) and the National Committee of ICOMOS – Macedonia (2020). Ivana Kocevska is an active member of the national committees of ICOMOS and Blue Shield in North Macedonia and B+CARE.
Sessions auxquelles Ivana Kocevska participe
UQAM, pavillon J.-A. De Sève (DS) - DS-R520
Paper
Ivana Kocevska, UNESCO Chair in Cultural Policy and Management (Conférencier.ère)
This paper explores the acknowledgement of industrial heritage legacy in North Macedonia as a strategy for preserving the identity of a social grou...