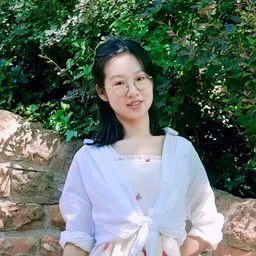 Simiao Li
PhD Student
University of Nottingham
Simiao LI is a third-year Ph.D. student at the University of Nottingham. She finished her dual master's degree at the University of Chinese Academy of Sciences and the University of Nottingham in 2018. In her master's study, she has done a wide range of researches on the design of the Chinese high-speed railway station, Chinese vernacular houses and structures in Guizhou province, urban villages regeneration, and British industrial heritage preservation. Now, her research mainly focuses on the strategy of industrial heritage district regeneration, aiming to explore suitable preservation modes in which industrial heritage districts are able to be assimilated organically into the modern city context.
Publications:
Simiao Li, Lufeng Zhang, 2016, Neo-vernacular Architecture Practices in Rural Construction during the Last Decade in China, 2016 ISAIA Conference Proceeding
Congcong Ren, Ruchen Bian, Simiao Li, 2018, On Technology and Ritual of Chuandou House Construction in Southwest China: The Case of Dong Minority Area, Built Heritage 2(1)
Simiao Li et al, 2018, Micro Intervention Spatial Strategy Research about Urban Villages Regeneration in China -Taking Huaqiao University for Example, 2018, AURG conference proceeding
Simiao Li, Qi Wang, 2020, Conservation of "Living" Industrial Heritage in UK from the Perspective of Existence and Continuity, City & House Special Topic, p.42
Simiao Li, Tim Heath, 2020, Achieving Contextual Sensitivity – An Organic Approach of British Urban Industrial Heritage Regeneration, London 2020 The City and Complexity – Life, Design and Commerce in the Built Environment Conference Proceeding
Sessions auxquelles Simiao Li participe
UQAM, pavillon J.-A. De Sève (DS) - DS-1580
Paper
Simiao Li, University of Nottingham (Conférencier.ère)
Heritage is a sensitive word in architecture and urban design, bringing the coexistence of both limitations and opportunities in practical proje...
UQAM, pavillon J.-A. De Sève (DS) - DS-1520
Paper
Simiao Li, University of Nottingham (Conférencier.ère)
Industrial heritage, as one of the most fragile heritage kinds, was always underestimated in its significance and potential. During the past 20 yea...