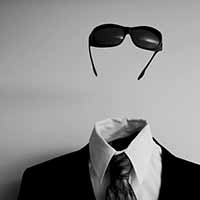 Moulshri Joshi is an architect and a teacher leading the award-winning design practice Space Matters in New Delhi. Moulshri's professional reflect her strong base in environmental, social and political concerns of urbanism. She has taught architectural design and theory for over a decade at the School of Planning & Architecture, New Delhi – also her alma mater - and has been a visiting faculty at the Urban Ecological Planning program at Norwegian University of Science and Technology, Norway. (More at www.spacematters.in)
Straddling a diverse built & research portfolio, Moulshri's expertise lies in curating complex, multistakeholder projects that require an empathetic and interdisciplinary approach. From safety audits of mohallas where children walk to school in Delhi to the conservation of the contaminated factory site of Union Carbide – how architecture as a method can solve exceptional as well as everyday problems – is question that runs through her work.
Since 2005, Moulshri has been working in the field of Industrial Heritage – domain of heritage that concerns itself with the interpretation and reuse of old industrial sites. Between 2012-2019, Moulshri built an atlas of India's industrial heritage inventory – a slow and deeply personal investigation of the vast, negative landscapes that remain in the fringes of our cityscapes and memory.
Currently, Moulshri is a member of South East Asia Advisory Committee of Ministry of Culture Taiwan, an Advisory Board member of Asian Network of Industrial Heritage (ANIH) and Expert Member, Ministry of Climate Change, Environments & Forests, Government of India.
Sessions auxquelles Moulshri Joshi participe
UQAM, pavillon J.-A. De Sève (DS) - DS-R525
Paper
Moulshri Joshi, SpaceMatters (Présentateur.rice)
"To think critically is always to be hostile," Hannah ArendtThe former Union Carbide factory at Bhopal, site of the chemical disas...
UQAM, pavillon J.-A. De Sève (DS) - DS-R525
Roundtable
Dag Avango, Luleå University of Technology (Modérateur.rice)
Marion Steiner, TICCIH International (Modérateur.rice)
Moulshri Joshi, SpaceMatters (Panéliste)
Stefan Berger (Panéliste)
Dr. Humberto Morales BUAP, Icgde-Buap (Panéliste)
Mirhan Damir, Alexandria University, Egypt (Panéliste)
In this roundtable we will resume and discuss main ideas and findings from the regular session on "Reinterpreting industrial heritage from a glo...
UQAM, pavillon J.-A. De Sève (DS) - DS-R510
Moulshri Joshi, SpaceMatters (Présentateur.rice)
Dr Györgyi Németh PhD, TICCIH Hungary (Présentateur.rice)
Norbert Tempel, TICCIH (Présentateur.rice)
Paul Smith, Comité d'Information et de liaison pour l''archéologie, l'étude et la mise en valeur du patrimoine industriel (CILAC) (Présentateur.rice)
Mirhan Damir, Alexandria University, Egypt (Présentateur.rice)
Sessions auxquelles Moulshri Joshi assiste