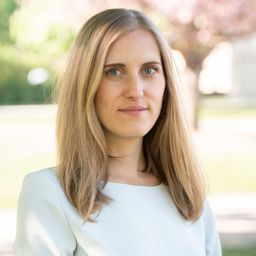 Lea Brönner
Project coordinator
IHM - Institute for Heritage Management GmbH
born 1991 in Seligenstadt am Main, studied European Studies (KU Eichstätt-Ingolstadt and Universidad de Costa Rica), World Heritage Studies (BTU Cottbus-Senftenberg) and Cultural Heritage (Deakin University, Australia). Since 2020 she has been working as a coordinator of various national and international projects in the World Heritage context at the Institute for Heritage Management (IHM) in Cottbus, Germany. Among other things, she was an advisor to the World Heritage nomination of "Kuldīga – Goldingen in Courland", which will be brought forward by Latvia in the 45th session of the World Heritage Committee in 2022. In the context of industrial heritage, Lea Brönner coordinated the government-funded project "World Heritage Study: Lusatian Post-Mining Landscape as a UNESCO World Heritage Site (LIL World Heritage)" in cooperation with BTU Cottbus-Senftenberg and the Sorbian Institute.
translation_fallback: Sessions in which Lea Brönner translation_fallback: participates
Translation_fallback: miércoles 31 agosto, 2022
Zona horaria: (GMT-05:00) Eastern Time (US & Canada)
translation_fallback: 10:00 AM
translation_fallback: 10:00 AM
UQAM, pavillon J.-A. De Sève (DS) - DS-1580
Paper
Lea Brönner, IHM - Institute for Heritage Management GmbH (Presenter)
Fossil resource extraction is a phenomenon which has dominated social and economic aspects of life for many generations and which has drasticall...
translation_fallback: Sessions in which Lea Brönner translation_fallback: attends