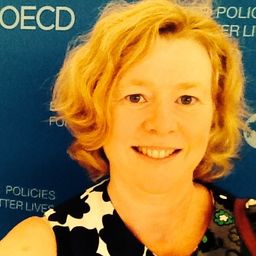 Dr Sarah May
Institute of Archaeology UCL
After finishing my PhD on the Irish Bronze Age in 2000, I moved my focus forward in time and began studying zoos as ritual landscapes. Working for English Heritage for ten years gave me a solid, if critical, understanding of heritage management.  My first foray into the future was for a project collaborating with artists in Broadmead, Bristol. I am particularly interested in the way children are used in future discourse. I live in Portsmouth and am based in the Institute of Archaeology at UCL.
Sessions auxquelles Dr Sarah May participe
Paper
Dr Sarah May, Institute of Archaeology UCL (Participant.e)
What futures does landscape hold? The Lake District might be seen as the birthplace of heritage management, yet it has struggled to gain World H...
Sessions auxquelles Dr Sarah May assiste