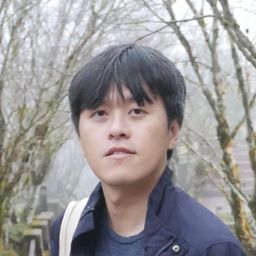 Dr Chao-Shiang Li
Assistant Professor
Department of Interior Design, China University of Technology, Taiwan
Chao-Shiang Li holds a PhD at the Ironbridge International Institute for Cultural Heritage, University of Birmingham, UK. Chao-shiang is the Assistant Professor in the Department of Interior Design, China University of Technology in Taiwan, the advisory of the New Taipei City Museum Development Committee, and the Correspondent of Asian Network of Industrial Heritage. He was the associate researcher of Cultural Properties Research Center, CUTE by conducting a series of heritage programs. His interests lie in how people produce, interpret and consume heritage within a changing and cross-cultural world. As the shifting values in heritage are complicated and continuing, he is interested in exploring the relationship between the interpretations and (re)use of heritage by visiting the contextual narrative.
1. Li, C.S. (2022). The Development of the Public Sphere of Industrial Heritage in Taiwan: From Space Reuse to Place Making. In L.J. Wang & C.H. Wu, Diversified Breathing: Shuttling through the Public Sphere of Taiwanese Culture. Kaohsiung: CHULIU BOOK (In publishing).
2. Li, C.S. (2022). The International Regime on Industrial Heritage-A Case Study of Asian Network of Industrial Heritage. In J.C.Y Liu & C.Y. Wei eds. Taiwan's International Cultural Relations: Culture as a Method. Kaohsiung: CHULIU BOOK, pp.149-192.
3. Li, C.S. (2020). A Curator for Urban Historic Locales and Narratives: Kaohsiung Museum of History. Chinese Association of Museums, ICOM Kyoto 2019 Conference Proceedings. Taipei: Chinese Association of Museums, pp. 310-327.
4. Li, C.S. (2020). Motivation of Youth Participation in Industrial Heritage, ANIH Bulletin 5, December 2020, pp. 7-11.
5. Li, C.S. (2020). A Converged Procession: Reinvention of Tradition in Mining Cultural Landscape. In: Eric Devos, Anne-Sophie Meurice, Anne-Françoise Morel Eds. Walking with Saints: Protection, Devotion and Civic Identity-The Role of the Landscape. Ronse: G.O.K.R.T.I. – C.H.A.R.T.I., pp. 246-257.
6. Li, C.S. (2019). The Forestry Culture and Technical Legacy in Taiwan: A Perspective of Heritage Conservation. Bimonthly Periodical, 152, p. 1-4.
7. Li, C.S. (2018). The History and Development of Taiwan's Industrial Heritage. The Report of Minnan-Taiwan Cultural Development, pp. 146-168.
8. Li, C.S. (2018). The Conservation and Cultural Tourism of UK Heritage Railways. Journal of the National Taiwan Museum, 138: 32-41.
9. Li, C.S. (2018). Open Air, Open Mind-the creative approach of industrial heritage interpretation in Gold Museum, Gold Museum, New Taipei City Government Journal: 71-82.
10. Li, C.S. (2017). Revaluing Industrial Heritage: Participatory Governance in Urban Forestry Heritage and Historical Bridge Conservation. The Historic Environment: Policy & Practice, 8(3): 1-17.
11. Li, C.S. (2016). Visiting historic sites to open up future possibilities: The heritage of British rail. Journal of Cultural Heritage Conservation, 35:92-107.
12. Li, C.S. (2014). A Complex Tradition: Reading Japanese Industrial Heritage in Taiwan. Traditional Dwellings and Settlements Review. Whose Tradition? Biennial Conference of the International Association for the Study of Traditional Environments, 2014, Kuala Lumpur, Malaysia. 26(1): 48.
Sessions auxquelles Dr Chao-Shiang Li participe
Sessions auxquelles Dr Chao-Shiang Li assiste