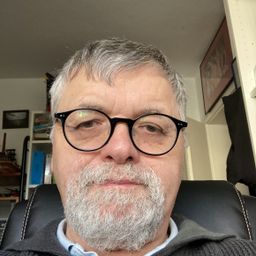 Ulrich Schildberg
Dipl.-Ing. (Town Planning)
Ruhr-Universität Bochum
Studied Urban Planning (Stadtplanung) at the Technical University of Dortmund and worked for a long time in real estate management of worker´s settlements in the German Ruhr Valley.
Personal interests: Industrial Heritage of Mining especially on Svalbard.
Actually PhD-Candidate at the Ruhr-Universität Bochum. Theme: Development of Company Towns - Longyearbyen/Svalbard as a case study.
Member of the Svalbard Social Science Initiative (SSSI), TICCIH, Vlaamse Vereniging voor Industrieele Archeolgie, Georg-Agricola-Gesellschaft and the Society of the friends of the German Mining Museum.
Working as voluntary guide in a visitor´s mine in the Ruhrvalley.
Member of the editorial staff of the quarterly "Industriekultur"
Sessions auxquelles Ulrich Schildberg participe
UQAM, pavillon J.-A. De Sève (DS) - DS-1580
Paper
Ulrich Schildberg, Ruhr-Universität Bochum (Présentateur.rice)
Mining Company Towns were often founded in remote regions, because mining is absolutely dependant from the site, were coal or iron-ore are situa...
Sessions auxquelles Ulrich Schildberg assiste