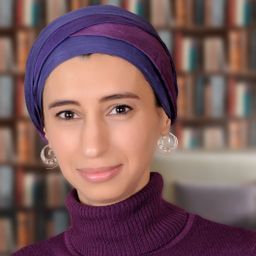 Maryam El Moumni
Architect DENA/Cultural Heritage Graduate
Maryam El Moumni holds a Master's Degree in Architecture with five years of relevant experience in Morocco. Growing up in Kénitra, a typical industrial city, industrial buildings and sites fascinated her in the way they shape their urban landscapes and communities. In this regard, local government officials and the civil society recognize her visionary graduation project on reclaiming the city's waterfronts and their docklands, which triggered multiple initiatives to reshape the city. As a result, she was involved in the assessment of multiple large-scale projects as an architect of Kénitra's Municipal Department of Planning, including the feasibility study of some notable renewal projects.
Maryam's fascination with the Built Heritage led her to pursue an additional Dual Master's Degree in World Heritage Studies and Cultural Heritage in Germany and Australia. Her commitment to understanding the character of Industrial Heritage shows up again through her graduation work on Telecommunication Heritage and Europe 1 Transmitter Building, which is the subject of her participation in the TICCIH2022 Congress. She previously published a contribution about this building in the collection of the Werkbund of Saarland "Résonances. Architectures à l'origine de l'Europe 1945-1965".
Maryam settled in Canada in 2020, recently obtained her architecture academic certification, and is looking forward to continuing her career in architecture and heritage.
Sessions auxquelles Maryam El Moumni participe
UQAM, pavillon J.-A. De Sève (DS) - DS-1540
Paper
Maryam El Moumni (Conférencier.ère)
In the 21st century, Telecommunication surrounds us and shapes daily every aspect of our contemporary societies. Yet the first seeds of its technol...
Sessions auxquelles Maryam El Moumni assiste