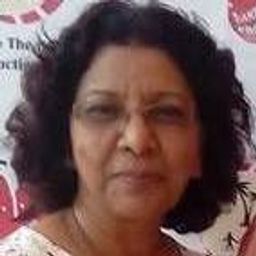 Ms Iezora Edwards
The University of the West Indies
PhD candidate at the University of the West Indies, Trinidad & Tobago Campus conducting Practice-Based research on the topic "Performing the Past: Reproduction and Transmission of Local Cultural Heritage through Theatre in the Community of Princes Town, Trinidad". Masters in Education (Curriculum); Post-graduate Diploma in Education (Integrated Arts); Bachelors in Theatre Arts & Literatures in English (Ist Class Honours).  Teacher of English, Literature and Theatre at high school for twenty-five years. Lecturer Drama and Education at the University of Trinidad & Tobago for five years. At present, Curriculum Officer (Visual and Performing Arts)  in the Ministry of Education, Trinidad & Tobago.  Co-founder of the Iere Theatre Production Company of Trinidad,  specializing in the production of heritage plays since 2010. Playwright and director. Member of the National Heritage Trust of Trinidad and Tobago. Participant in the Association for Cultural Studies Summer Institute on Critical Literacies in Belgium in 2011; presented papers at the 2nd Biennial Educative Arts Festival In Barbados in 2010, and the IDIERI Conference in Ireland in 2012.
Sessions in which Ms Iezora Edwards participates
Paper
Ms Iezora Edwards, The University of the West Indies (Participant)
This paper will explore ethnography as a research paradigm and a methodology, applying performance ethnography in particular to examine whether ...
Sessions in which Ms Iezora Edwards attends