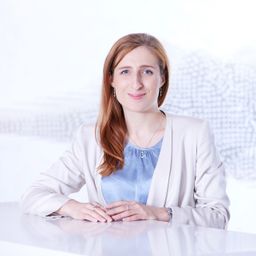 Anne Scheinhardt
Art Historian/Archive Associate
Deutsches Architekturmuseum (German Architecture Museum)
Since 2022, Anne Scheinhardt has been serving as Archive employee (digitization and documentation) at the Deutsches Architekturmuseum (German Architecture Museum), Frankfurt am Main, after her work for the Photograph Collection of the Bibliotheca Hertziana – Max Planck Institute for Art History, Rome (BHR MPI) and as research assistant at the Chair for Tangible and Intangible Heritage at Paderborn University (2020–22). In Paderborn, she taught industrial heritage, art and architectural history from the 19th to the 21st century.
Anne Scheinhardt has been a PhD candidate at Humboldt University in Berlin since 2015, where she studied art history and business economics. In her dissertation, she is working on the transformation of historical industrial areas in the urban planning of Rome. Her research has been supported by grants and fellowships, such as of the BHR MPI and the German Historical Institute, Rome. Alongside her publications and study days, she has been organizing pop-up exhibitions in the field of science communication.
Sessions in which Anne Scheinhardt participates
UQAM, pavillon J.-A. De Sève (DS) - DS-1580
Paper
Anne Scheinhardt, Deutsches Architekturmuseum (German Architecture Museum) (Speaker)
Rome Reloaded. Or Industrial Heritage Meets the ArtsSince the end of the Industrial Age, the treatm...
Sessions in which Anne Scheinhardt attends